Lunch at Old Airport Hawkers Centre in Singapore
If you're like me, when you first walk up to the Hawkers Centre, you'll most certainly be overwhelmed by all the choices of food. It would be impossible to try them all in a day. If you're short on time and want to make your day as efficient as possible, then I put together this one-time lunch guide for Americans. These options are a safe bet for those who are traveling with someone who may have a sensitive stomach, but still want to experience true Singaporean food.
Because of the size of the Hawkers Centre, I put together a map to help you navigate through the madness. We went on a late Sunday afternoon and there was plenty of seating. If you happen to go during a time when it's slammed, feel free to sit down with someone else at a table!
You'll want to start off by getting a drink to wash the food down, so the Sugar Cane Juice is the obvious choice.
1. House of Drinks
Sugar Cane Juice – Made of pure sugar cane! It's very refreshing and not so sweet where it tastes like artificial sweeteners. This is a traditional Singaporean drink that's a perfect compliment to all the different foods you'll try!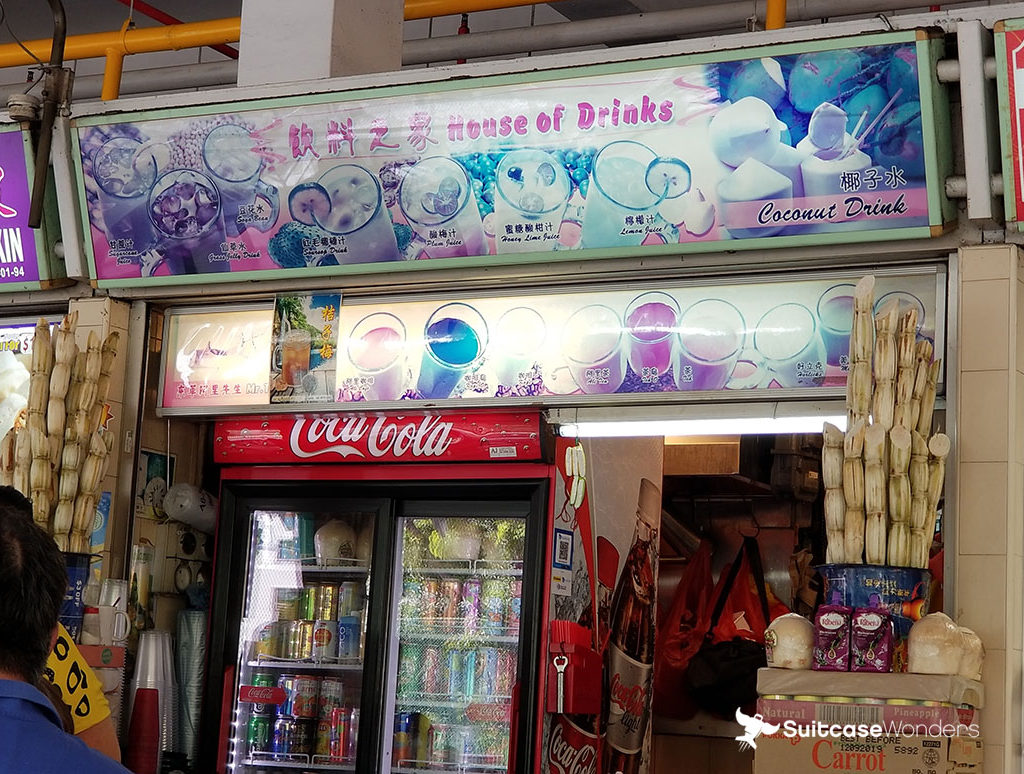 2. Hock Guan
Popiah – Popiah is typically made up of julienned vegetables such as stir fried turnip, carrots and beansprouts along with the occasional egg, lup cheong (Chinese sausage) and even prawn – it is then wrapped with a thin popiah skin, kind of like a crepe, that's made from wheat flour and lathered with sweet bean sauce. It's delicious!
Rojak – This is a very interesting, traditional dish that has a wide variety of unique flavors. Unlike anything I've tried before! Rojak is a spicy salad dish made with sliced or shredded fruits and vegetables common in Singapore, Indonesia and Malaysia. Typical ingredients include cucumber, sweet turnip, spinach, green apple, pineapple, green mango and guava. The sauce made of tamarind pulp, lime juice, ground chili and shrimp paste.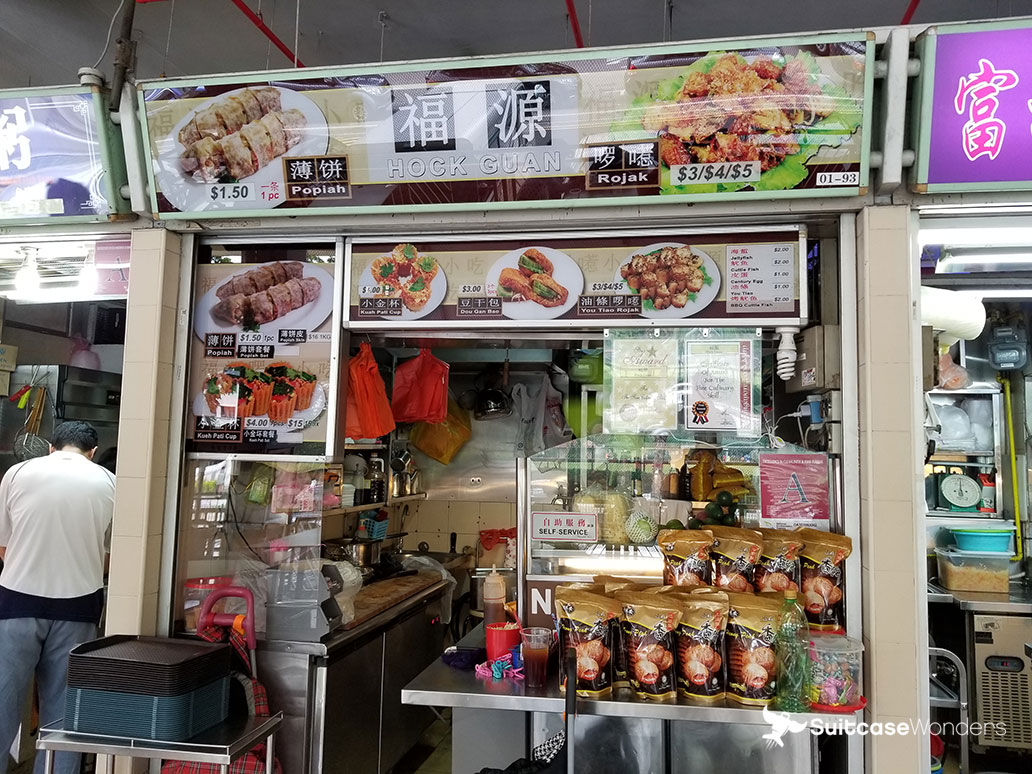 3. Chuan Kee Satay
Satay – You have a few different options of meat for your Satay. Unbeknownst to me, this is a famous stall in Singapore. I saw several other stalls that had satay, but the line here was long. So I figured this was the place to be. While standing in line, I had a gentleman from India that it's famous and I picked the right spot.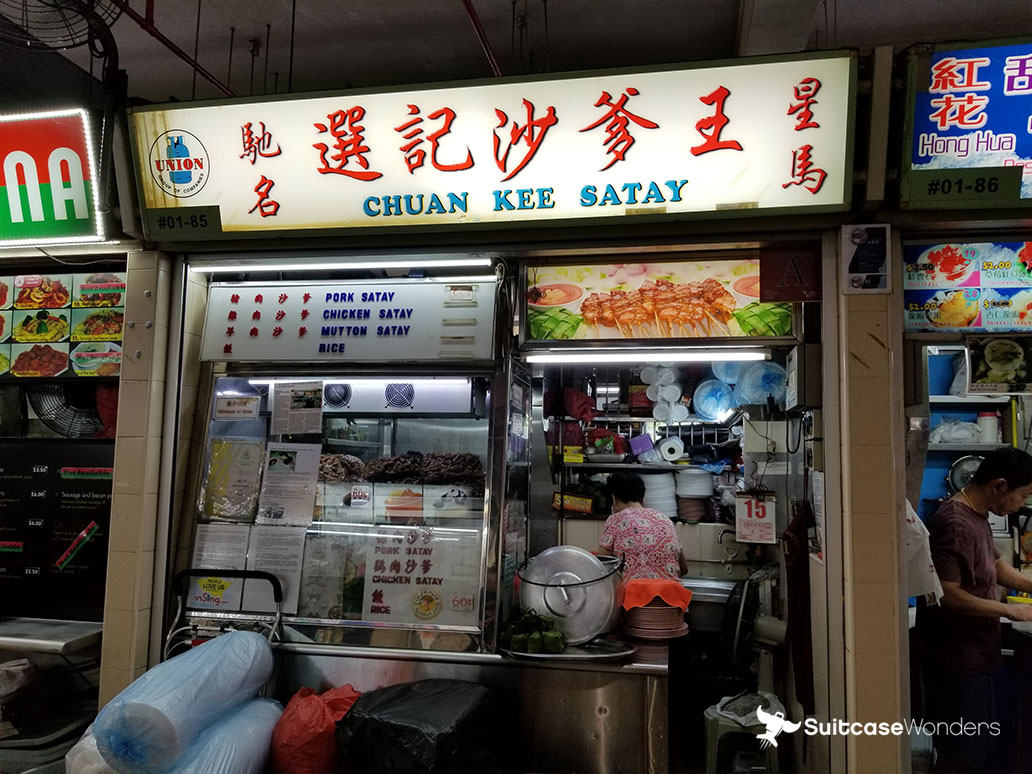 4. Hua Kee Hougang Famous Wan Ton Mee
Chicken Dumpling – Excellent dumplings that were well marinated and bursting with flavor!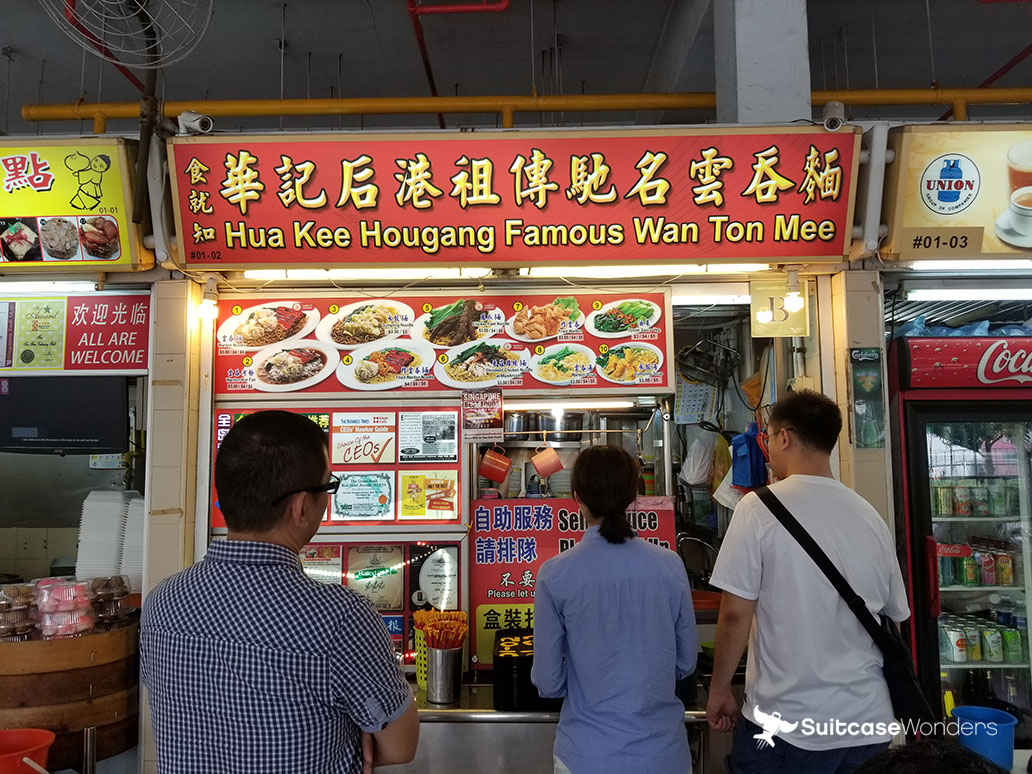 5. Fresh Juice Ice Blend
Avocado and Chocolate – Tons of different options here, but we opted for the Avocado & Chocolate. It was unique and very delicious and refreshing!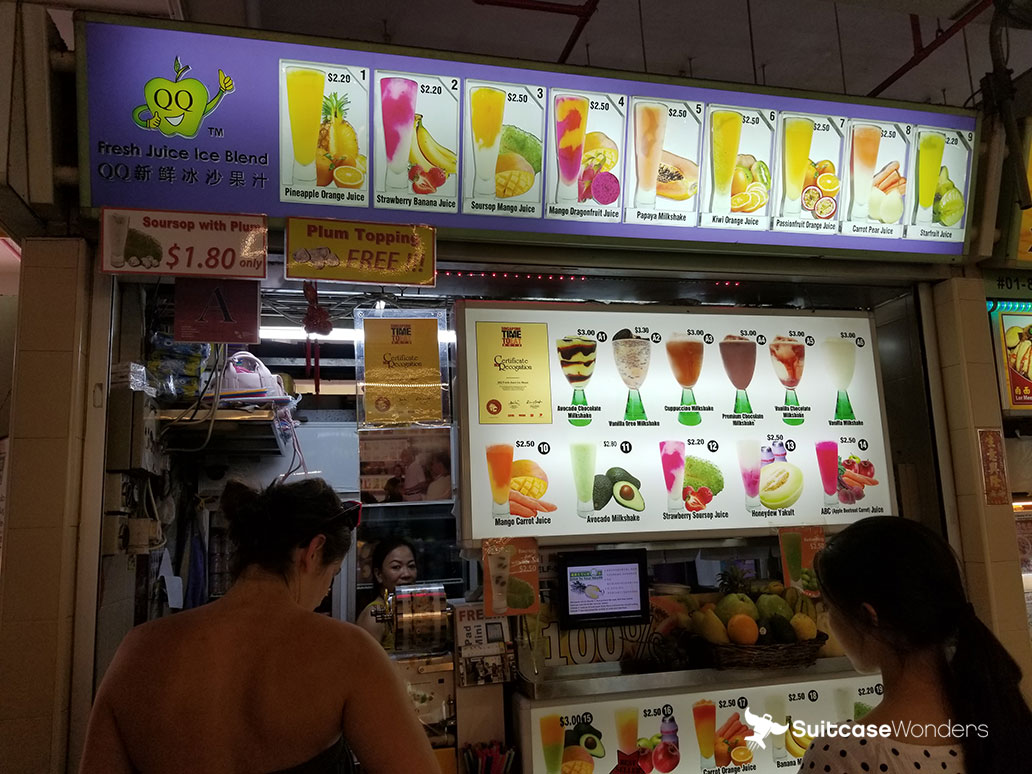 The choices above are light options and will not keep you completely full, which is a good thing! There's still much more food to eat. Next, I would head over to Arab Street to grab some must-have Murtabak at the famous "Singapore Zam Zam!"
Bon Appetit!