8 to 9 Hour Layover in Dubai
You'll see a lot of questions in online forums asking, "Can I explore Dubai during a layover?" The more conservative travelers will say, no way! I beg to differ and I'll prove it. Read how I did it below.
On the way to New Delhi, India I purposely purchased my ticket so I had a Dubai layover. It's a place I've always wanted to visit, in particular the Burj Khalifa. As of this writing, it's the tallest building in the world.
Total layover time = 8.5 hours
The time goes by quick, so it's a good idea to have a sound plan to maximize your time. This post will go into detail with what I did, plus I'll give you some other ideas. I had a great time within this layover period, in the middle of the night, and got to do everything I wanted to do! Most travelers would advise against this and find it risky, but I can tell you first hand, it's completely doable.
Emirates Complimentary Room
First, you'll want to book your complimentary "Dubai Connect" room by clicking the "Manage your Booking" link on itinerary (check your email). If you're flying economy, and your layover is more than 8 hours (and less than 24), you get a complimentary room. If you're flying first or business class, and your layover is more than 6 hours and less than 24, you get a complimentary room.
When you get to the Emirates counter at your homebase departure airport, you'll be handed hotel room vouchers when you check your luggage and check into your flight.
Mahana Services
When having such a small window of time, you want to do everything you can to maximize your efficiency. I used a service called Mahana Services and purchased the "Silver" package. For $30 per person, they will have a representative wait for you at your arrival terminal. They'll be holding a sign with your name on it. After the quick greeting, you'll load up on a buggy and speed through the crowds of people, towards immigration. The chauffeur showed me to a special priority line to avoid waiting in line with everyone else (huge time saver!). Once through immigration, I was escorted to the shuttle waiting area, showed the hotel vouchers, and our bus arrived a few minutes later. The entire process of walking off the plane to getting on the shuttle was 15 minutes total. I'm almost positive we saved 30-45 minutes using this service.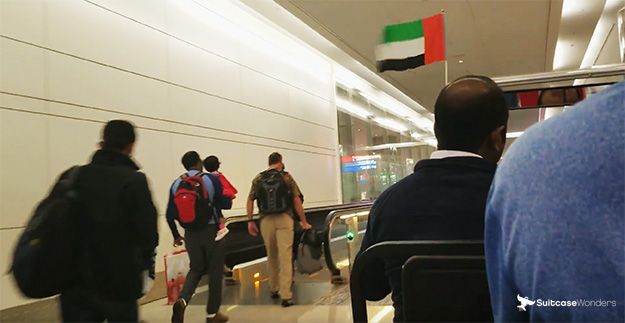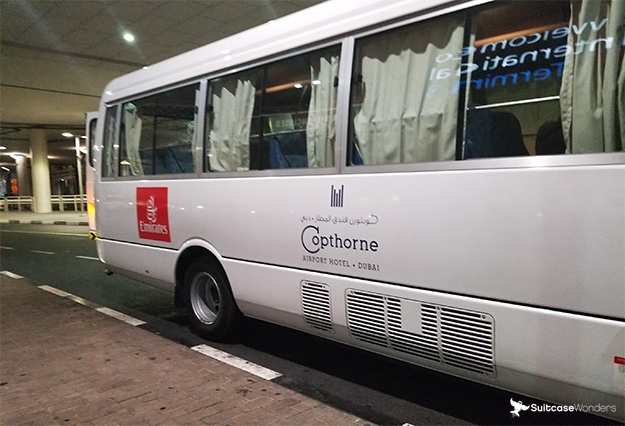 Hotel Check-in
The shuttle bus from the airport to Copthorne was fast and easy. Throw your luggage in the back, load up, and 10 minutes later you're at the hotel.
For being 8pm on a Saturday evening, the line wasn't long at all. It took about 10 minutes to get through the line and checked into my room. Have your passport, boarding pass and hotel vouchers ready for the check-in counter.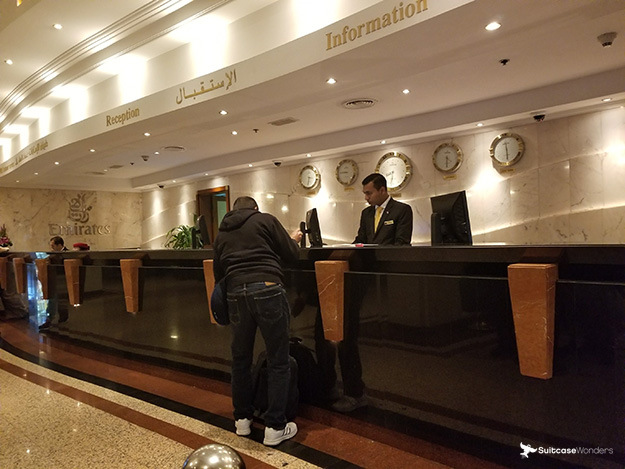 The Free Hotel Room
I was pleasantly surprised at the room. It had two double beds, two complimentary bottles of water, clean bathroom and hot shower. Which was refreshing after a 15 hour flight!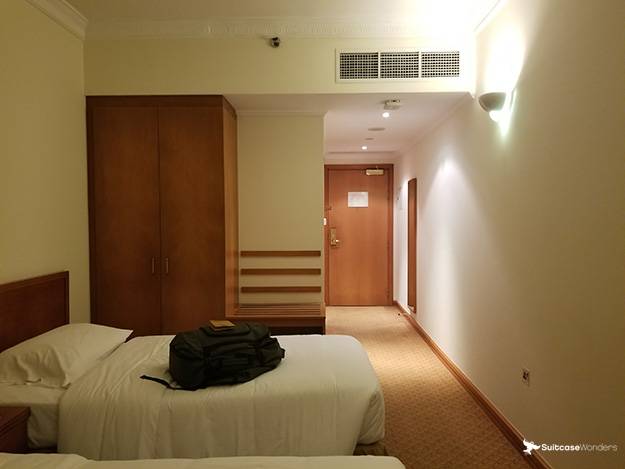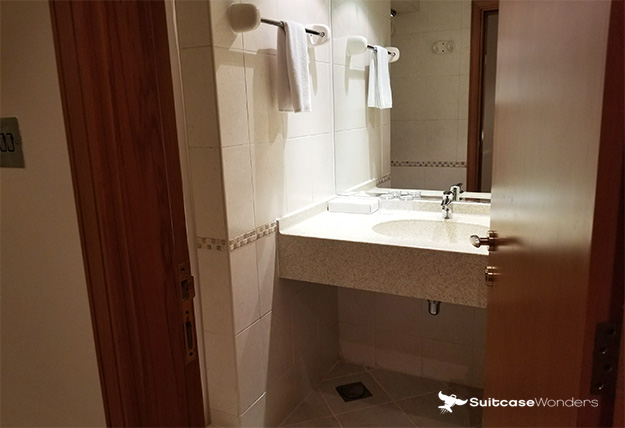 I got out of my sweats, took a hot shower, put on some fresh clothes and headed out the door to explore the city. My flight landed at 7:40pm and I was sitting on the metro heading toward downtown at 9:15pm. Not bad!
There's a metro station right behind Copthorne Airport Hotel, that's walking distance. Just ask one of the staff to point you in the right direction. It's about a 3-4 minute walk. Getting on and off the metro is very easy. You'll want to take the Dubai Mall exit. From the hotel to Dubai Mall is about a 20 minute ride.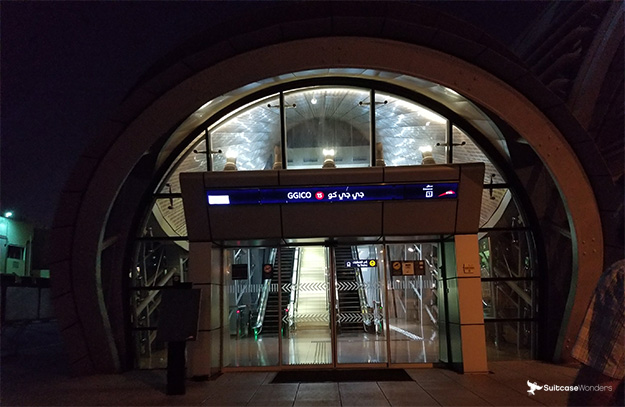 Once you get off the metro and exit, you'll take a LONG walk from the station to the mall. Maybe 10-15 minutes. You will see signs as you're walking, to exit outside. Keep in mind, I was in "hurry mode" and power walking through all of this.
*show map of mall to outside
Dubai Layover Itinerary
There is so much to see in Dubai, so I suggest to pick one area to explore, so you have a balanced time of experience and relaxation. I'll list out different things to do later in this post, but here is exactly how my schedule looked:
7:40pm – Land
9:00pm – Check into Hotel, shower, dress
9:20pm – Take Metro to Dubai Mall
9:40pm – Arrive to Mall
10:00pm – Drink Camel Milk at The Majilis
10:15pm – Eat Camel Burger at The Switch (amazing burger and very hip place!)
10:45pm – Walk to Water Fountains and photos
11:00pm – Watch Water Fountain Show
11:30pm – Walked to Buhayra for Sheesha and Drinks (and incredible views of Burj Khalifa)
1:15am – Uber back to Hotel and get ready for next flight
2:00am – Shuttle back to Airport
4:00am – Leave Dubai
Exploring Dubai Mall was a perfect experience! It had a massive aquarium with Sharks, Manta Ray's and a variety of other fish. Theres an Ice Skating rink and lots of other things to do. Of course I didn't do much in the mall. Just a quick look at the aquarium. I wanted to spend the majority of my time outside to take photos of Burj Khalifa and the fountains.
When you take an Uber back to the hotel, make sure you choose Copthorne Airport Hotel on the app, and not Copthorne Hotel. We made this mistake and was taken to the wrong hotel. Luckily our correct hotel was only 7 minutes away.
We went back to the airport two hours prior to the flight which gave us plenty of time to spare. Terminal 3 is very slow and not busy at all. When we arrived and departed, the Terminal seemed completely empty. Again, this was a Saturday night. We didn't know, but it was also the UAE National Holiday.
Overall, I felt this layover trip was very successful. I wanted to see Burj Arab, but I didn't feel like there was enjoy time to enjoy the layover experience. I didn't want to feel rushed and wanted to avoid any potential road blocks. I'd suggest one or the other.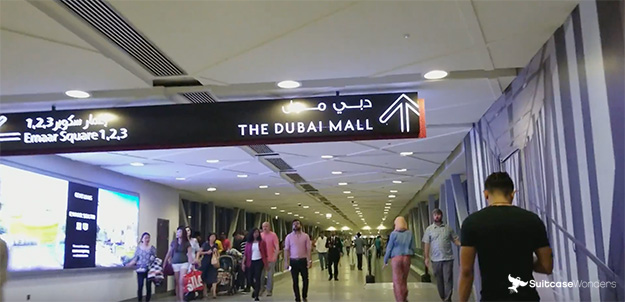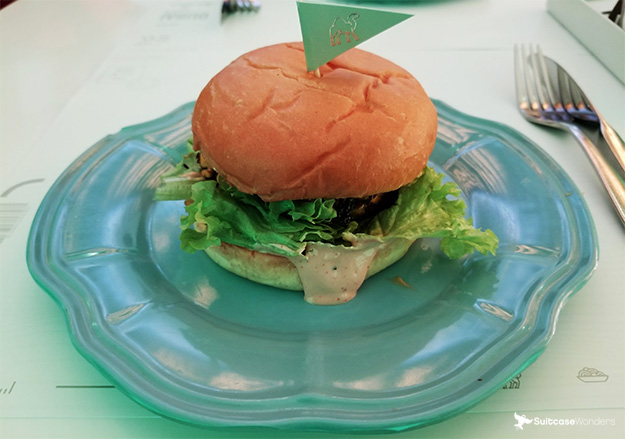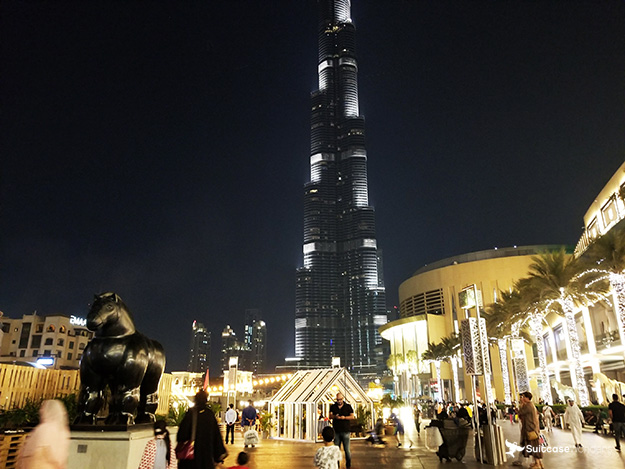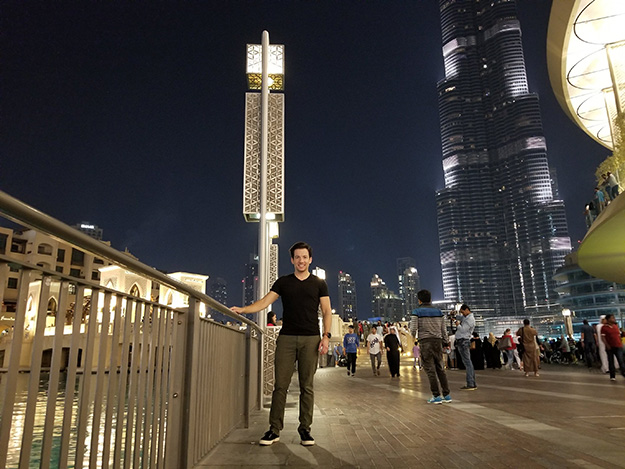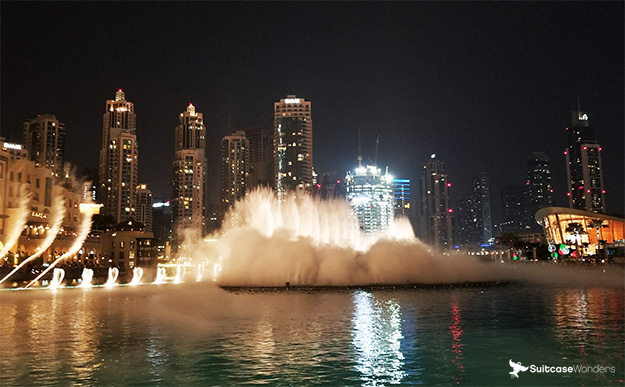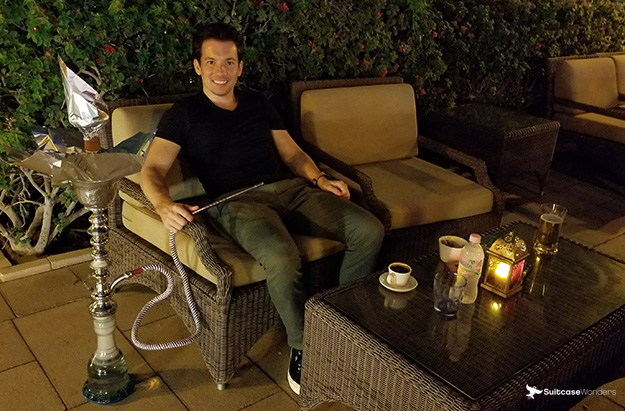 For those who don't plan on following this itinerary, here are some other activities I suggest:
– "At The Top" Burj Khalifa
– Dinner and drinks at top of Burj Khalifa
– Burj Arab
– Hire a private driver for a 4 hour tour (you can find several options on TripAdvisor)
– Indoor Sking
– Indoor Sky Diving
I hope you found this post informative. If you have questions, please leave a comment. I get notifications everytime a comment is left and I will reply right away.