48 Hours in Singapore [10 Must-See Places!]
After exploring South East Asia for a couple weeks, it was refreshing to spend a couple days in Singapore. As I'm sure you've heard, it's a very clean, modern, carefully planned-out city that I feel is a no-brainer if you're in the area.
During our short stay, I had the opportunity to talk with several Uber drivers as we explored the city. We took Uber everywhere. I always ask where the driver is from and literally every. single. driver. was born and raised in Singapore. This has never happened to me in any other city i've been in. They must be doing something right!
Weather in October
We went mid-October and it was scorching hot in the afternoon and mildly hot in the evening. After a few minutes of walking in the sun, I had to stop at several cafes just to be in a air conditioned building with a cool drink! Before the visit, I was under the impression there would be a TON of mosquitoes. This was not the case. I didn't get any mosquito bites during our stay in the Philippines, Bali, or Singapore. And trust me, mosquitoes LOVE me.
Cost
The cost of everything is on-par with the big cities in the United States. Cocktails are in the $10-12 range. Typical entree between $9-15, etc. For lodging, we chose to stay at Marina Bay Sands for two nights. The cost was approximately $350 per night. If you're going to Singapore, I HIGHLY recommend staying there for at least a night! It was worth it, plus you get access to the world famous infinity pool which is an incredible experience in itself.
Language
Everyone in Singapore, that we talked to, spoke English. English, Mandarin and Malay are the most widely spoken languages there. So getting around and communication is very easy!
Alcohol
If you plan on drinking during your stay, a good pro-tip would be to buy liquor during your arrival at the airport! The airports has a few liquor shops with reasonably priced bottles. Once you get outside the airport, it's very expensive. We did not do this and easily spent a couple hundred dollars while relaxing at the Marina Bay Sands infinity pool. If I could do it over again, I would have bought a bottle at the airport so we could mix our own drinks.
10 Must-See Places in Singapore!
Marina Bay Sands Infinity Pool
One of the most iconic infinity pools in the world. Sip a cocktail, soak in the sun, and enjoy the best view Singapore has to offer.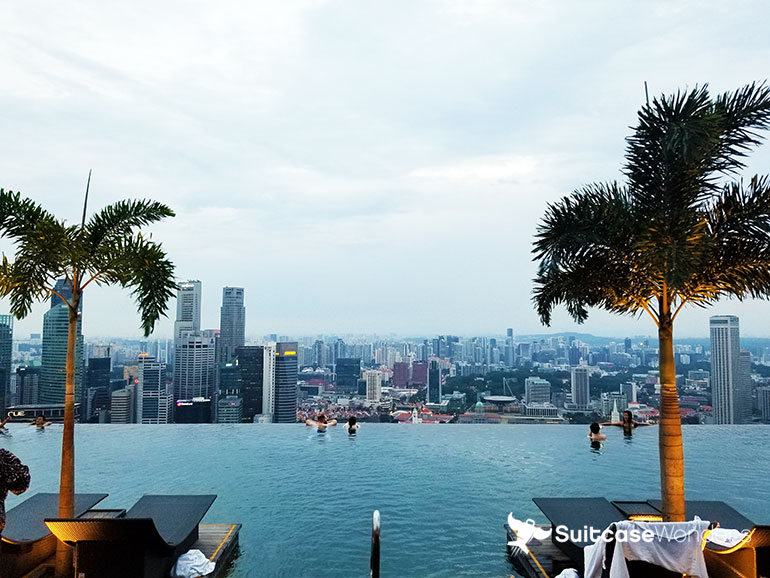 Garden of The Bays
Coming here is a given. There's a few exhibits to look at and you can buy a tour to walk the bridges around the Supertree Forest. It's lit up at night…super cool!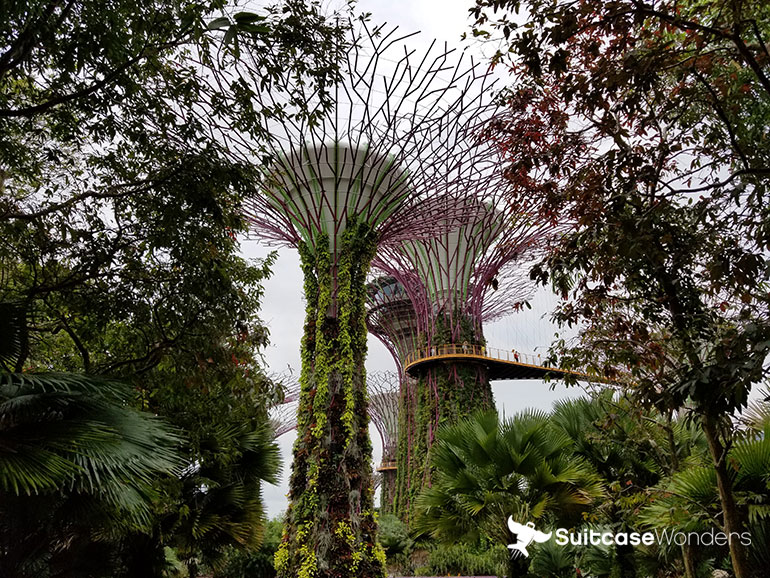 Lantern Rooftop for Cocktails and the Marina Bay Sands Water/Light Show
Every evening the Marina Bay Sands hotel has a water light show. I found this nice rooftop bar that serves great Manhattans to enjoy while watching the show. It's like Bellagio fountains in Vegas, but better!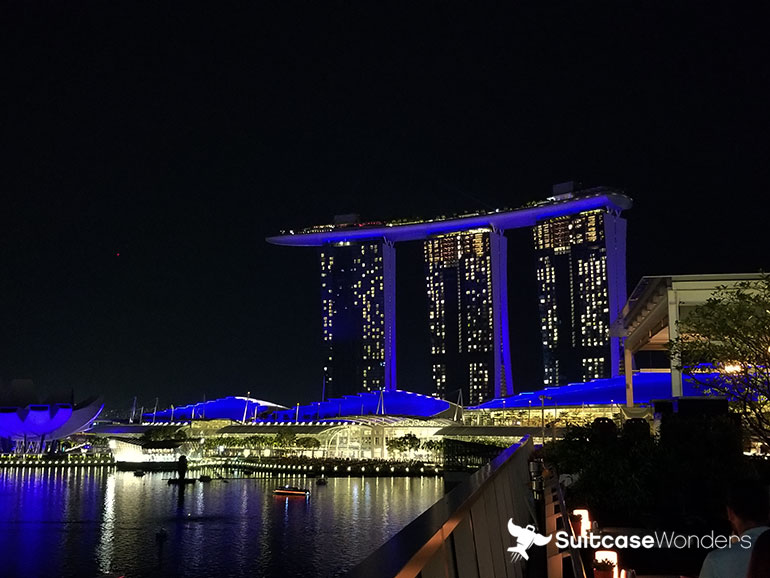 Dinner and Singapore Sling at Raffles
Experience the upscale Raffles hotel and taste the original, iconic Singapore Sling!

Merlion Park Promanade
Singapore is known as the "Lion City" and what could be a better representation than a massive Lion structure spitting out water? Dodge the tourists and get a sweet photo!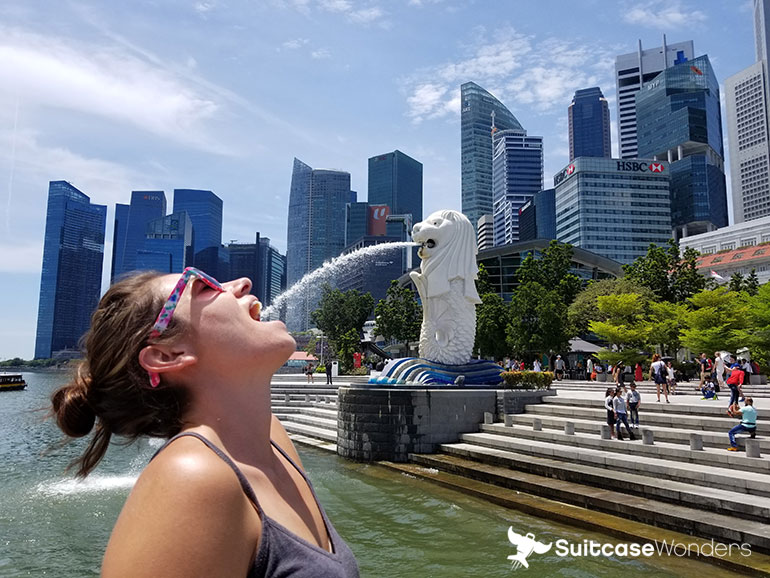 Singapore Flyer
Most big cities have these to optimize the view of the city. If you're staying at Marina Bay Sands, why bother!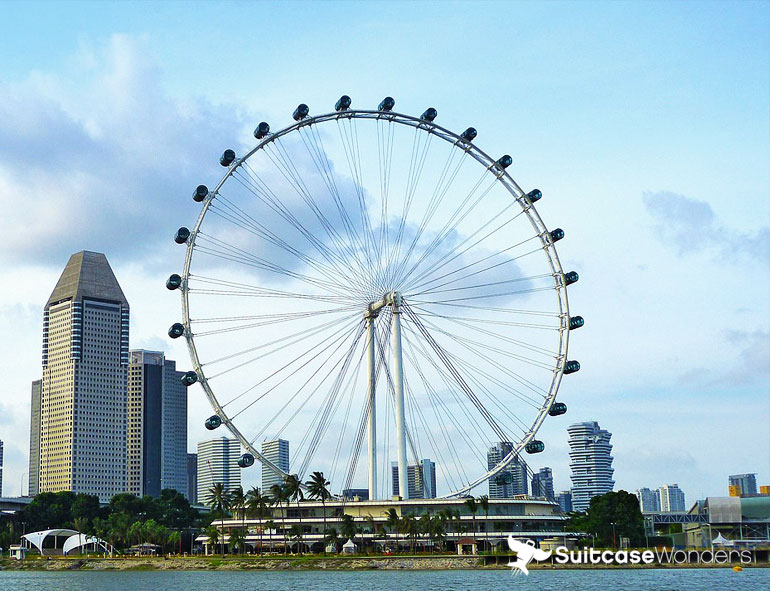 Old Airport Hawker Centre
There are several Hawker Centre's, but this one is definitely the most popular. Some of these stalls have been around decades and there's endless possibilities of food.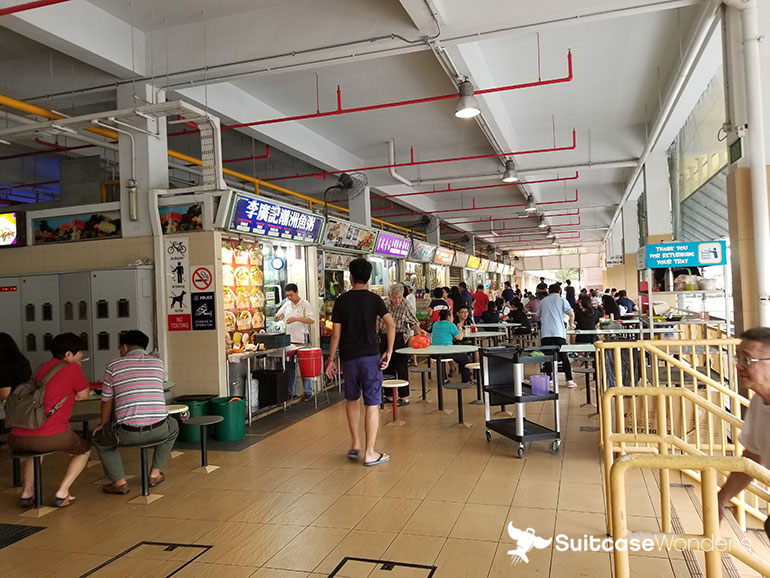 Arab Street
Visit Arab Street Sultan Mosque and stop by "Singapore Zam Zam" directly across the street. Look for the yellow and green sign with the long line. You can't miss it. Order the chicken murtabak, it's amazing!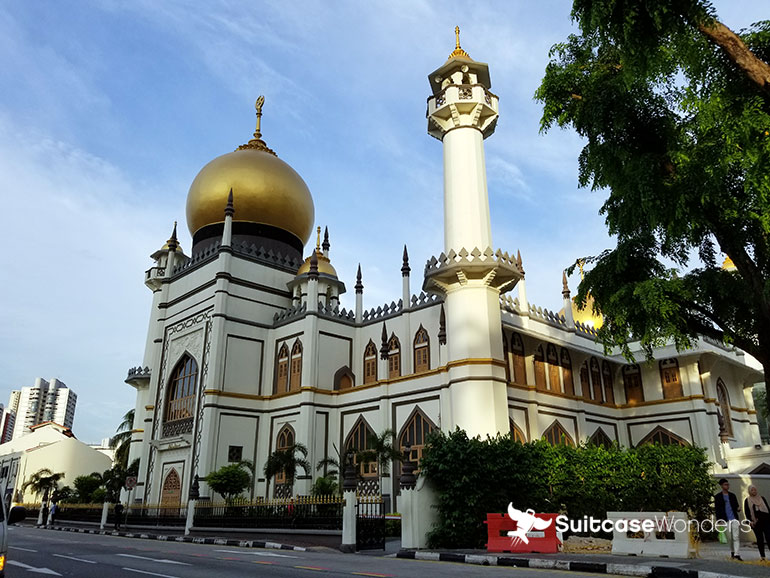 Little India
(Sri Veer Temple)
Experience a small slice of India right in Singapore. Lots of gold and jewelry shops. Stop by the Sri Veer Temple, slip off your shoes and be awestruck by the incredible interior!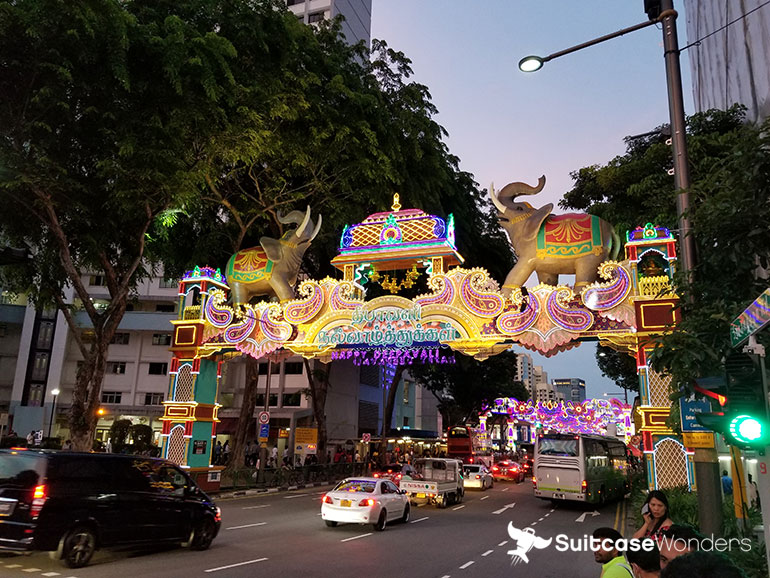 Chinatown
As in any other city, this is the best place to get souvenirs. Might as well stop by a fruit stand and try some Durian fruit!